Count down the seconds until the end of 9-to-5 misery with Work Week. Designed with the office cubicle aesthetic in mind, filled with sarcastic inspirational messages, and fueled by a strong distaste for society's broken work culture.
Live website: workweek.info
Download the app on the iOS App Store
Hear
more from
Gabe's archivist
talk more about this project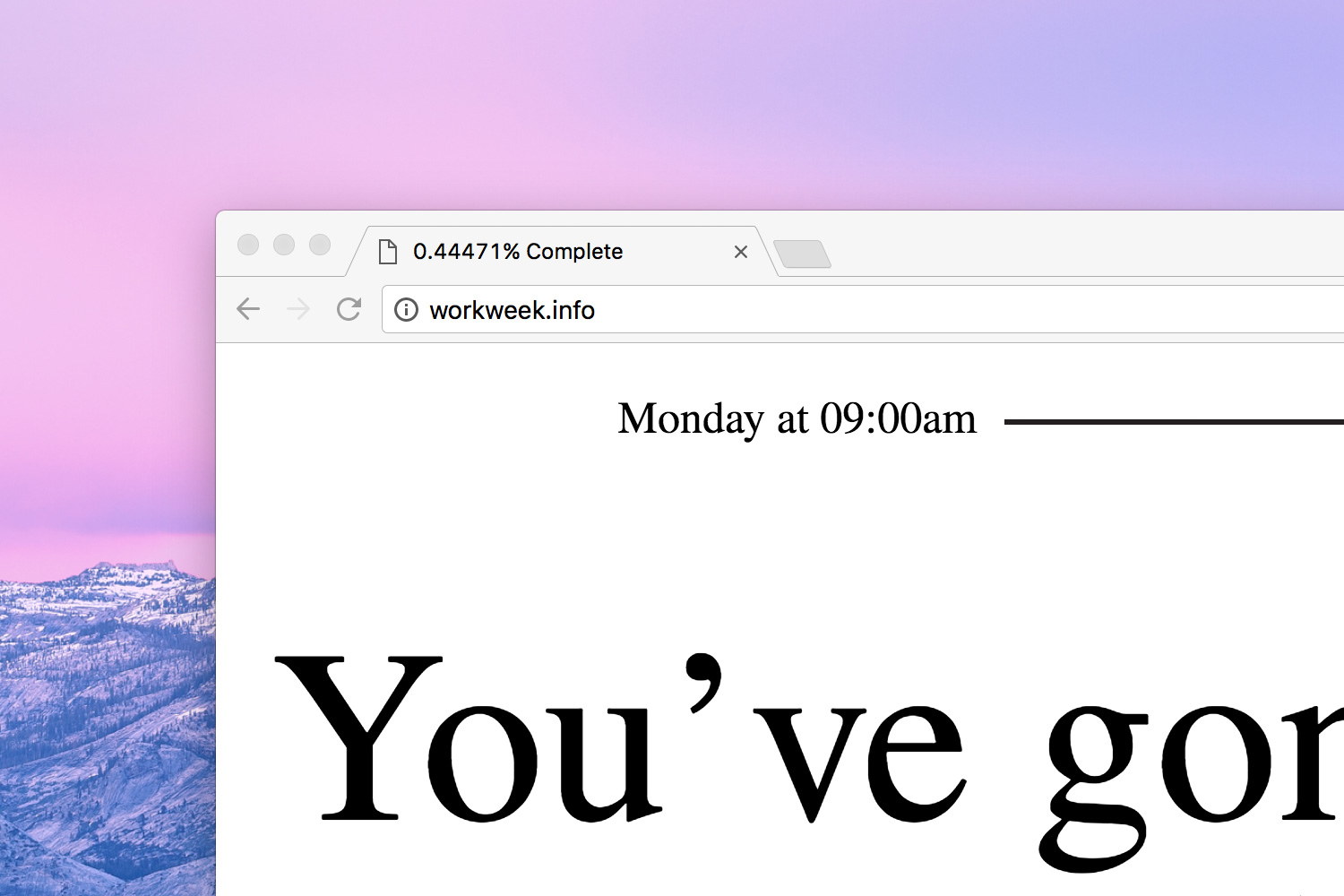 Workers in overly oppressive environments have the option to run Work Week on one of the many tabs on his or her browser, as the tab title is also updated every second to indicate progress.