A prong-bound specimen to display Googolplex Mono and its features. The font size gets bigger and bigger as the viewer flips the pages.
This project was originally designed as an unrequested pitch and is not formally affiliated with any company.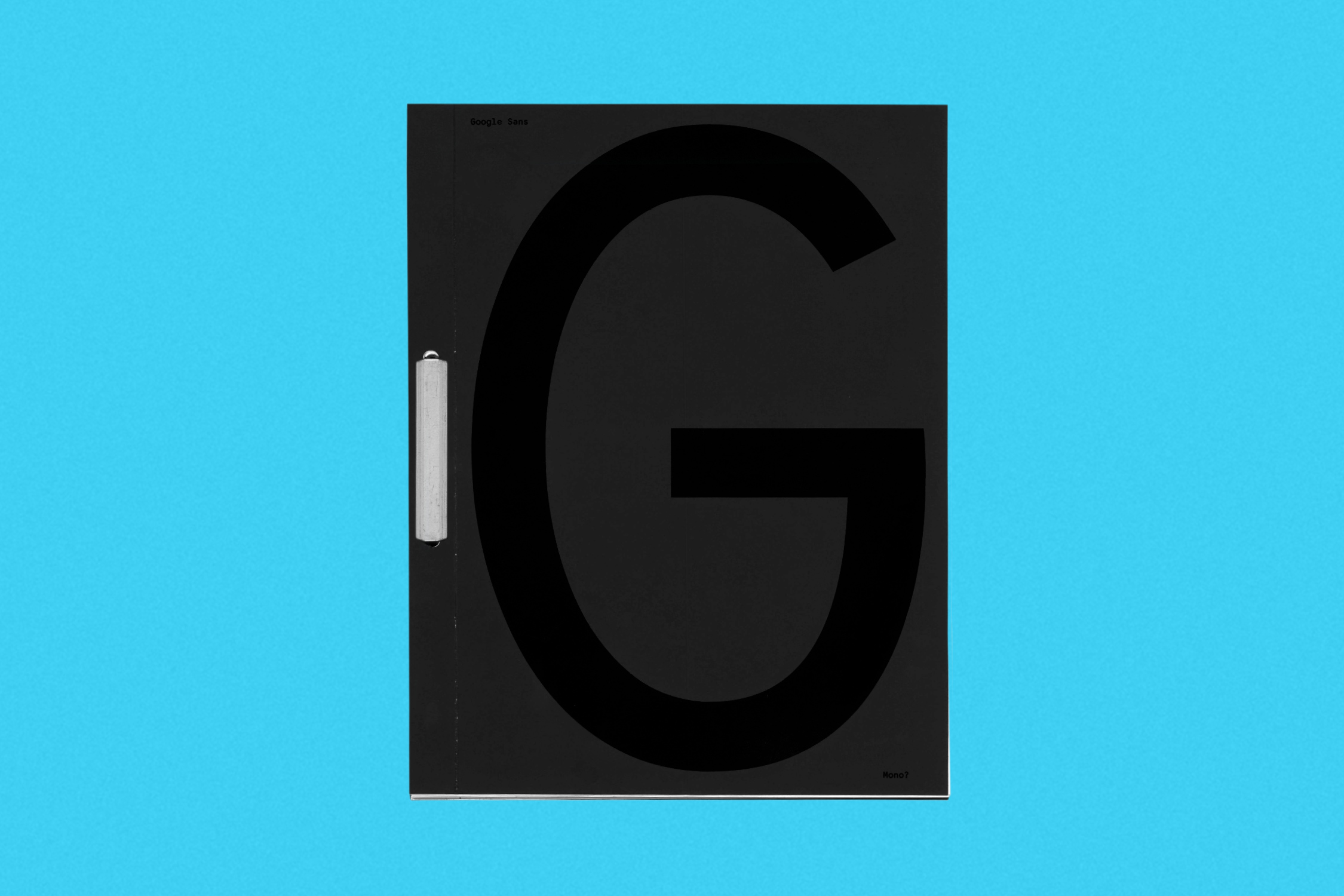 The height and width of Googolplex Mono's uppercase G determined the proportions and grid system used to make the 32-page, risograph-printed type specimen. Each page is typeset exclusively in one font size, and pages are organized in the ascending order of those sizes.