Design direction for the first issue of Dispatches, titled "After Empire." Dispatches is a Berkeley-based literary and arts magazine that focuses on publishing diverse perspectives about a central topic from contributors around the world, a concept that served as the starting point for the visual language of the publication.
Design direction: Gabe Ferreira
3D illustrations: Rafael Eifler
View detailed publication information
Hear
more from
Gabe's archivist
talk more about this project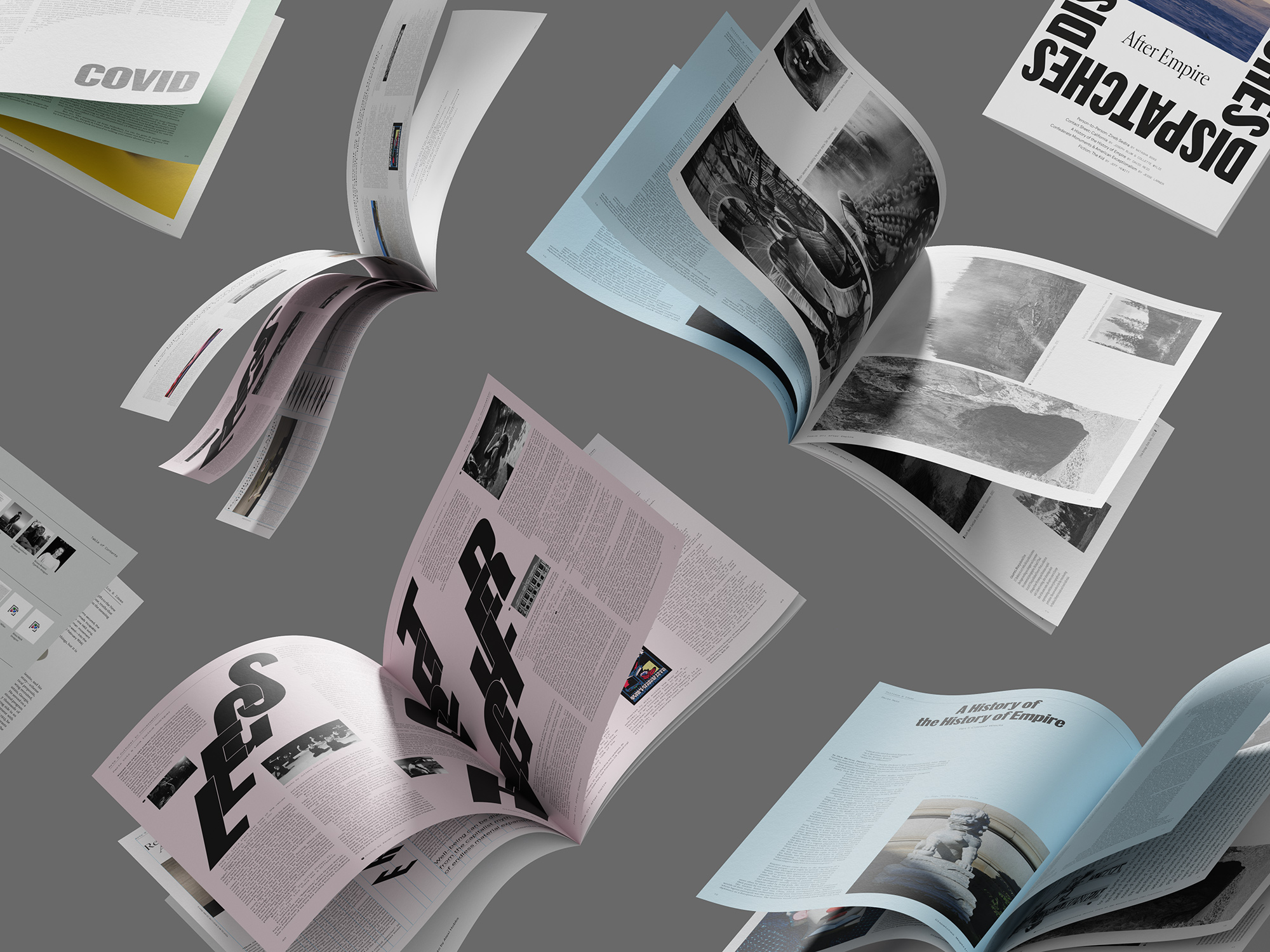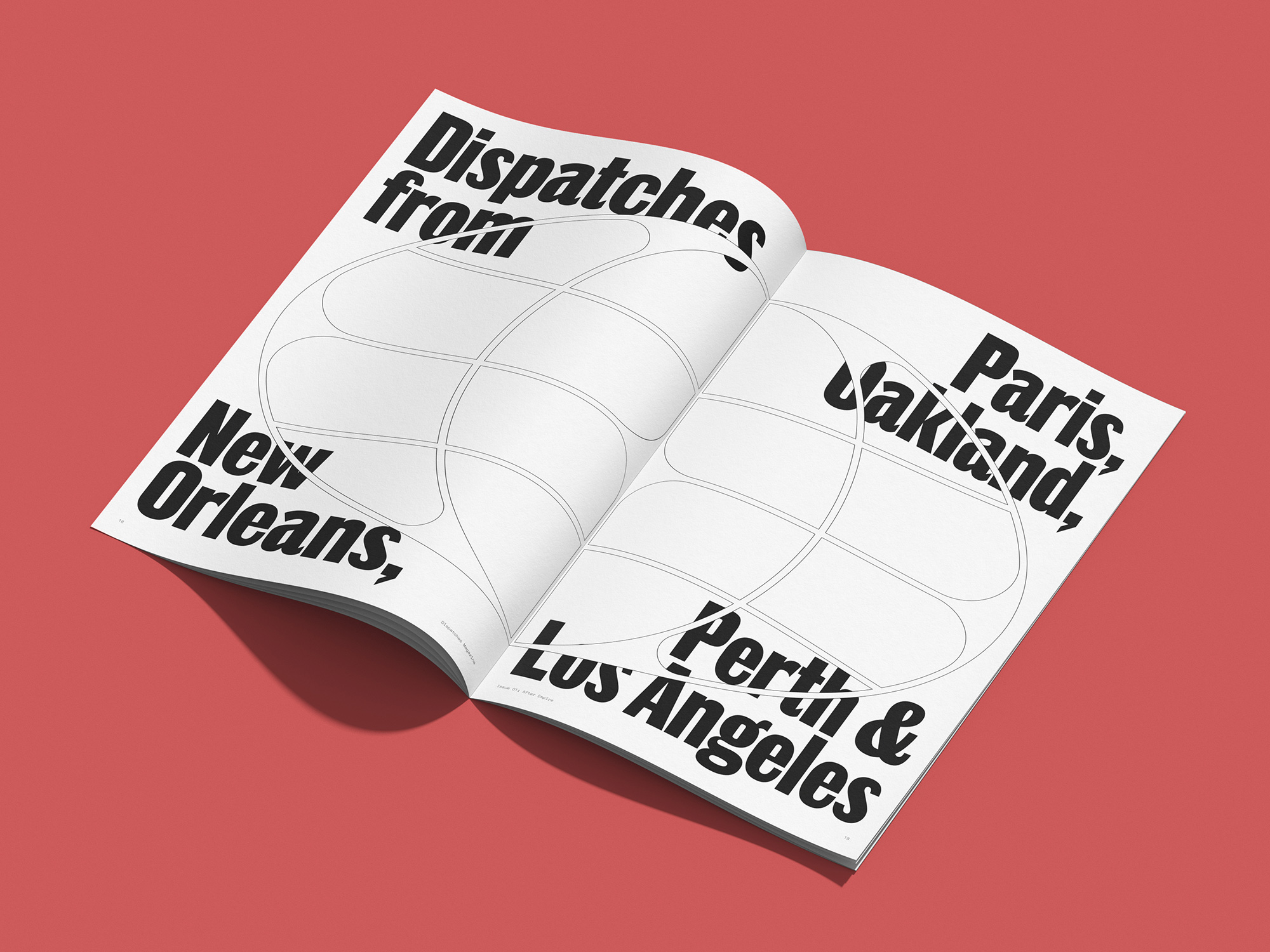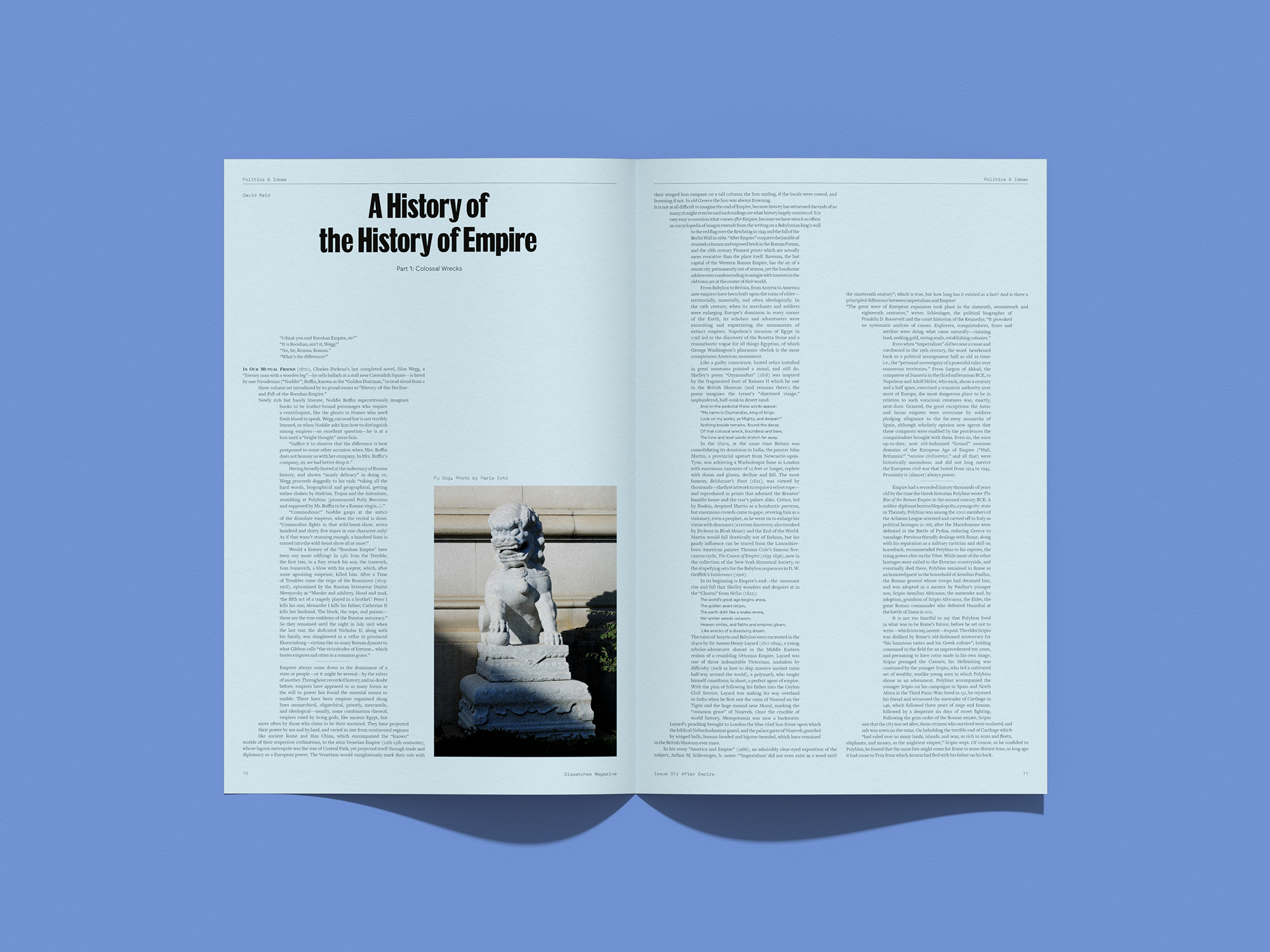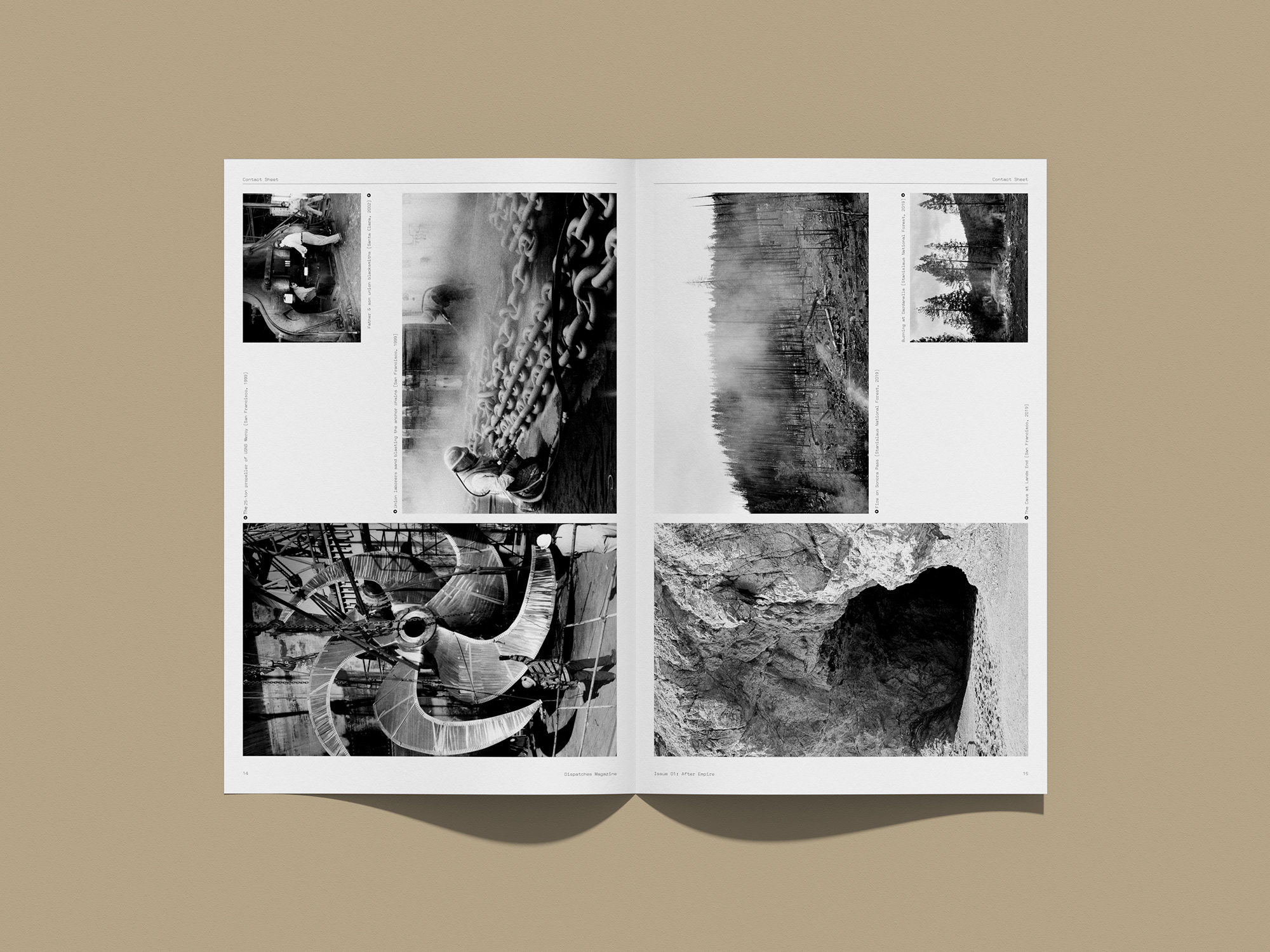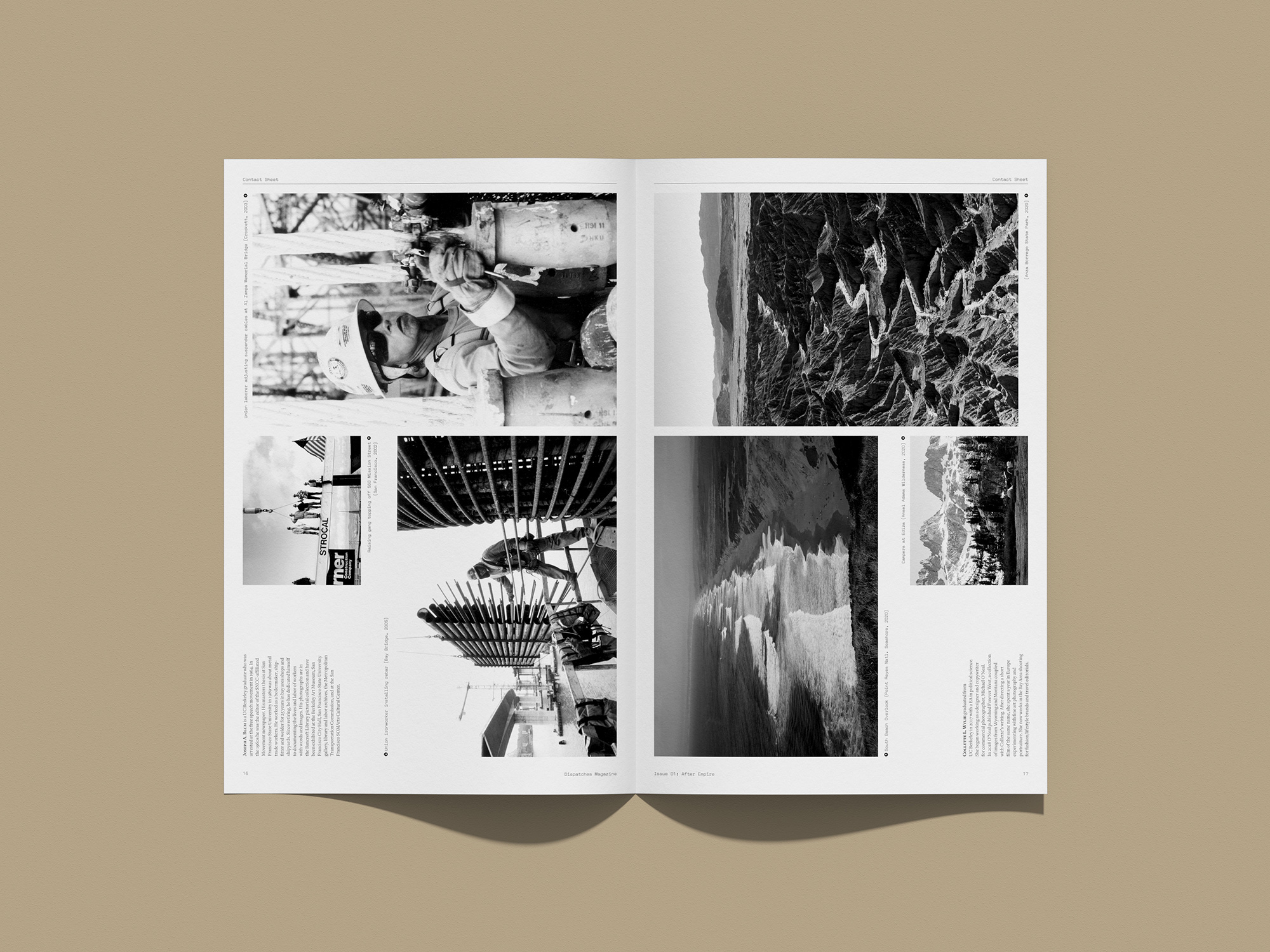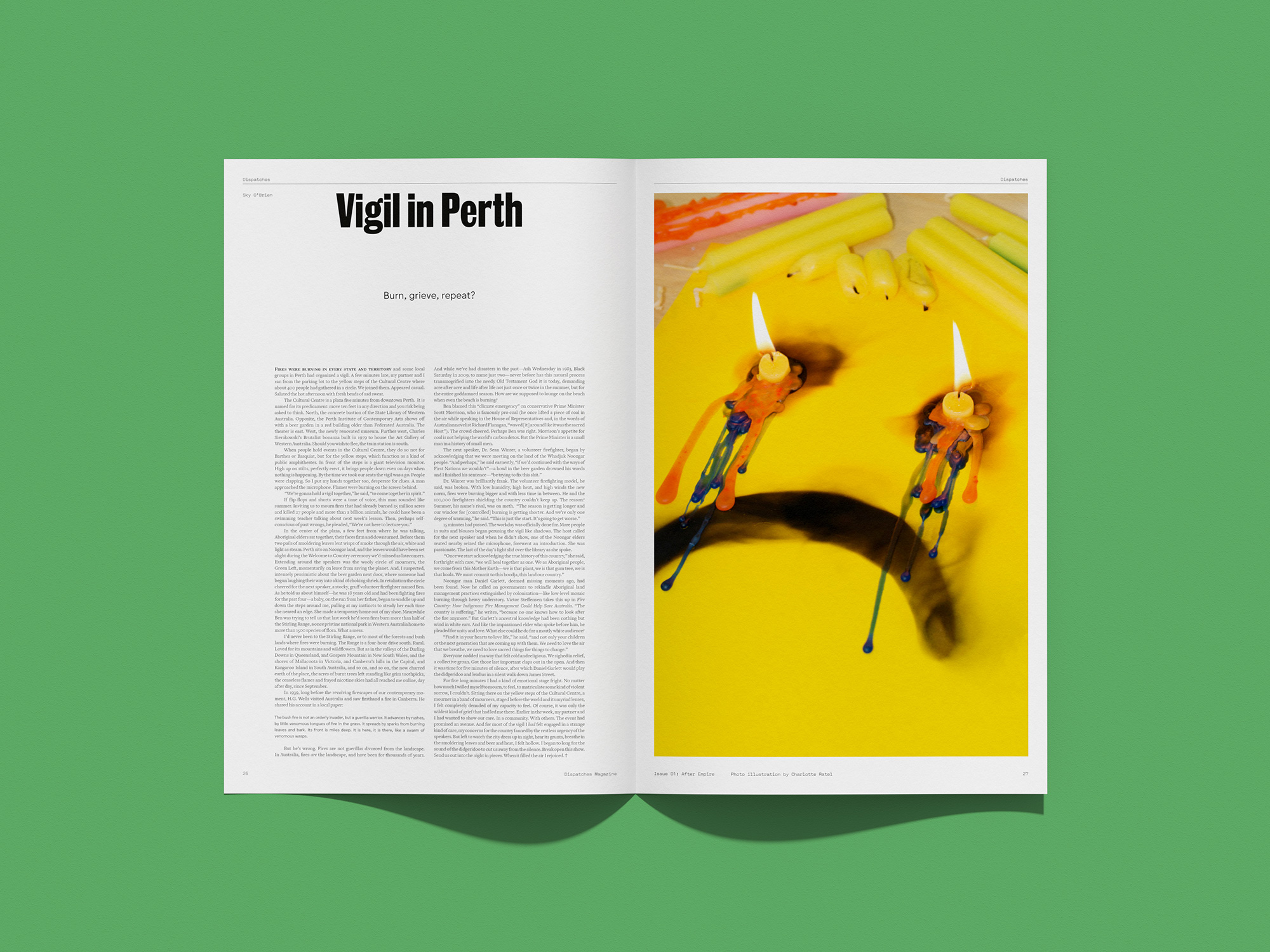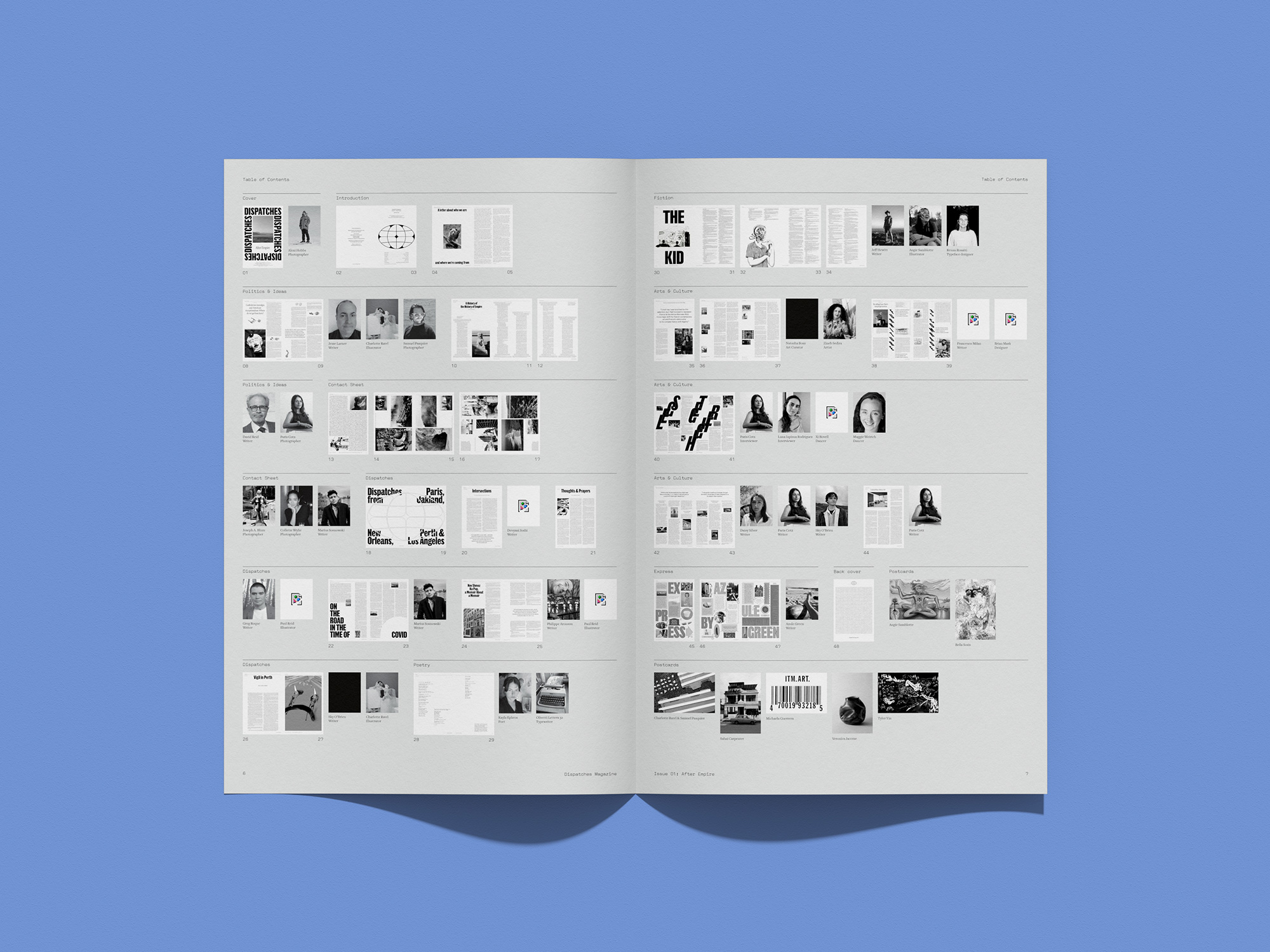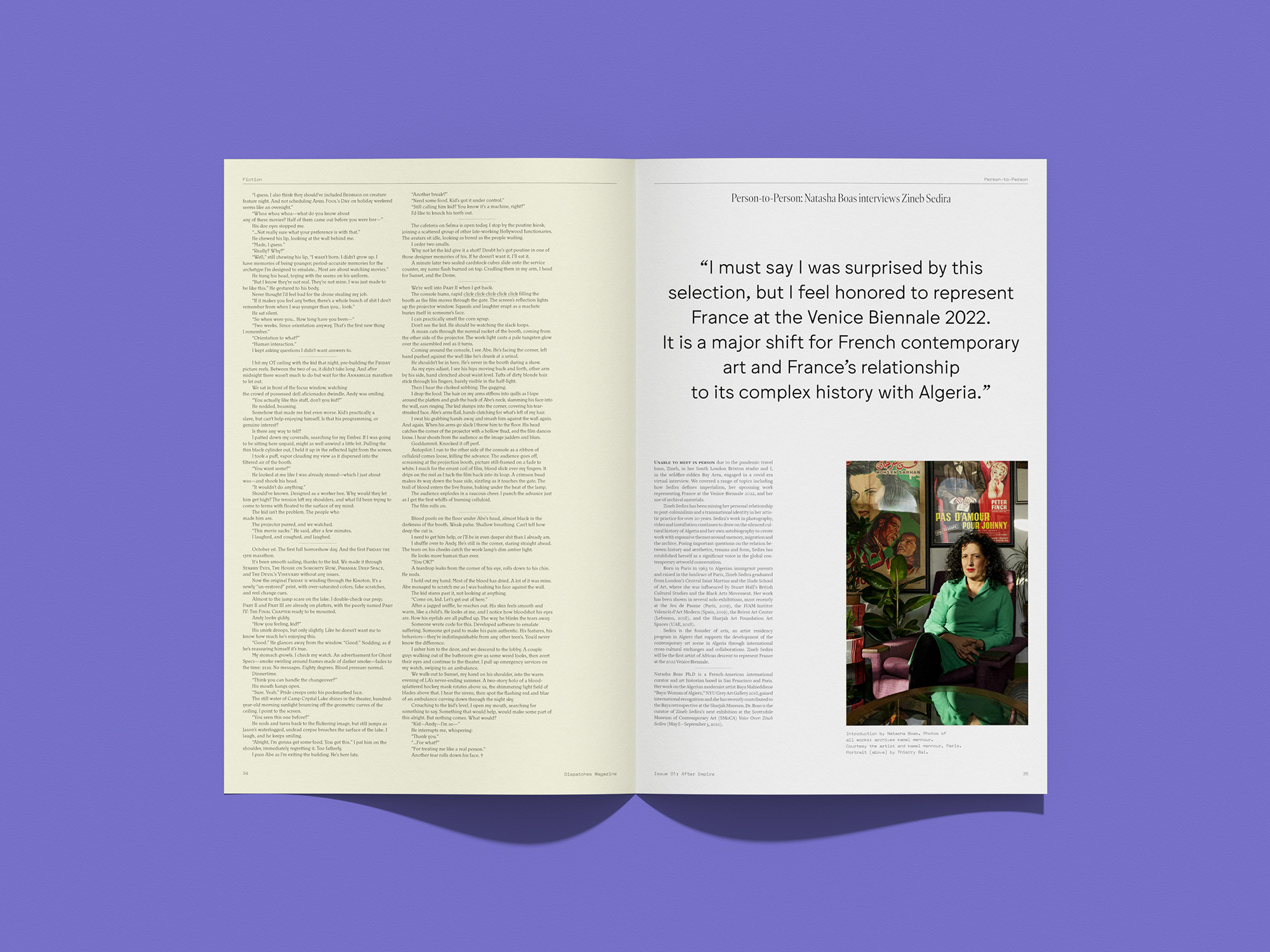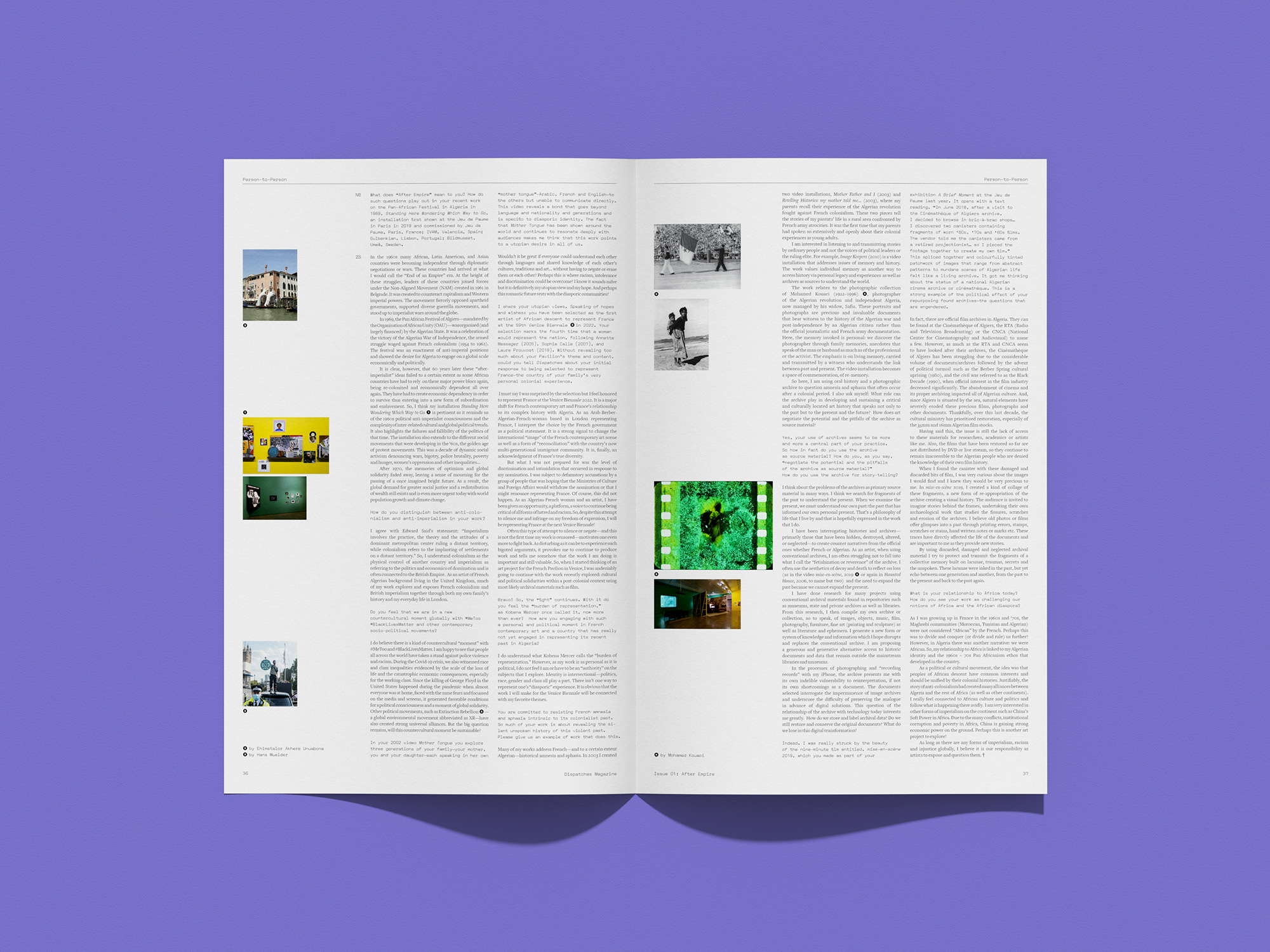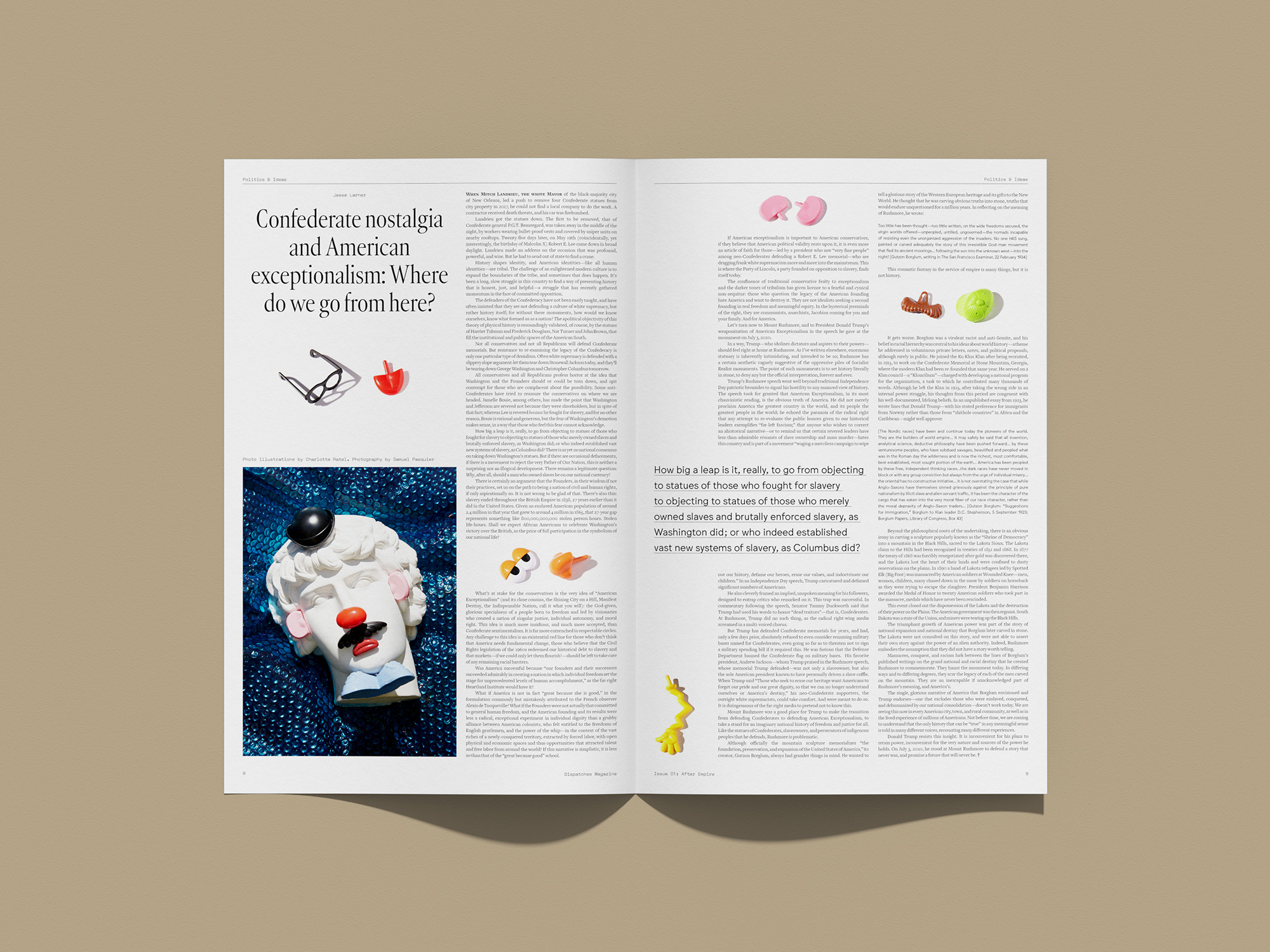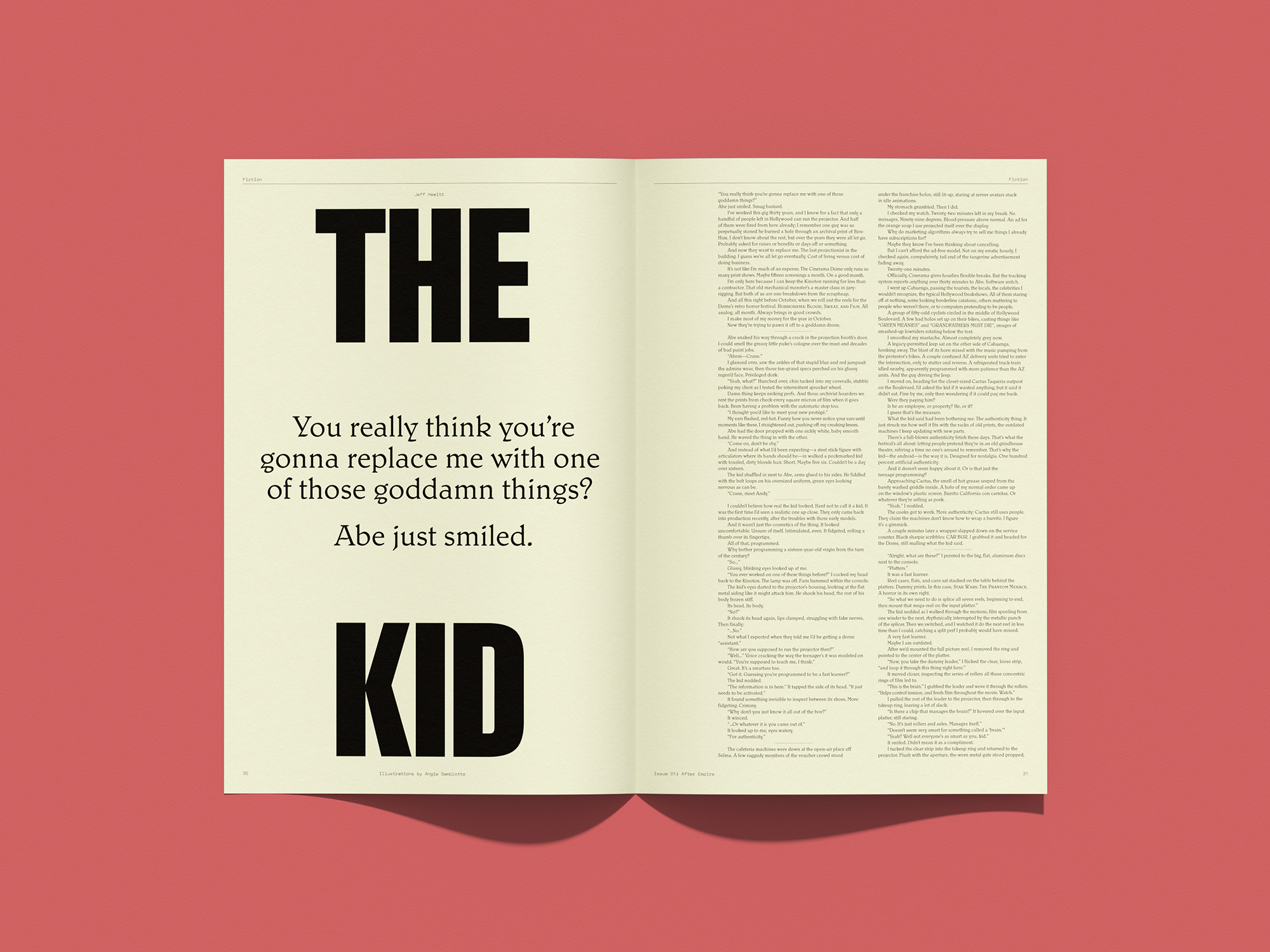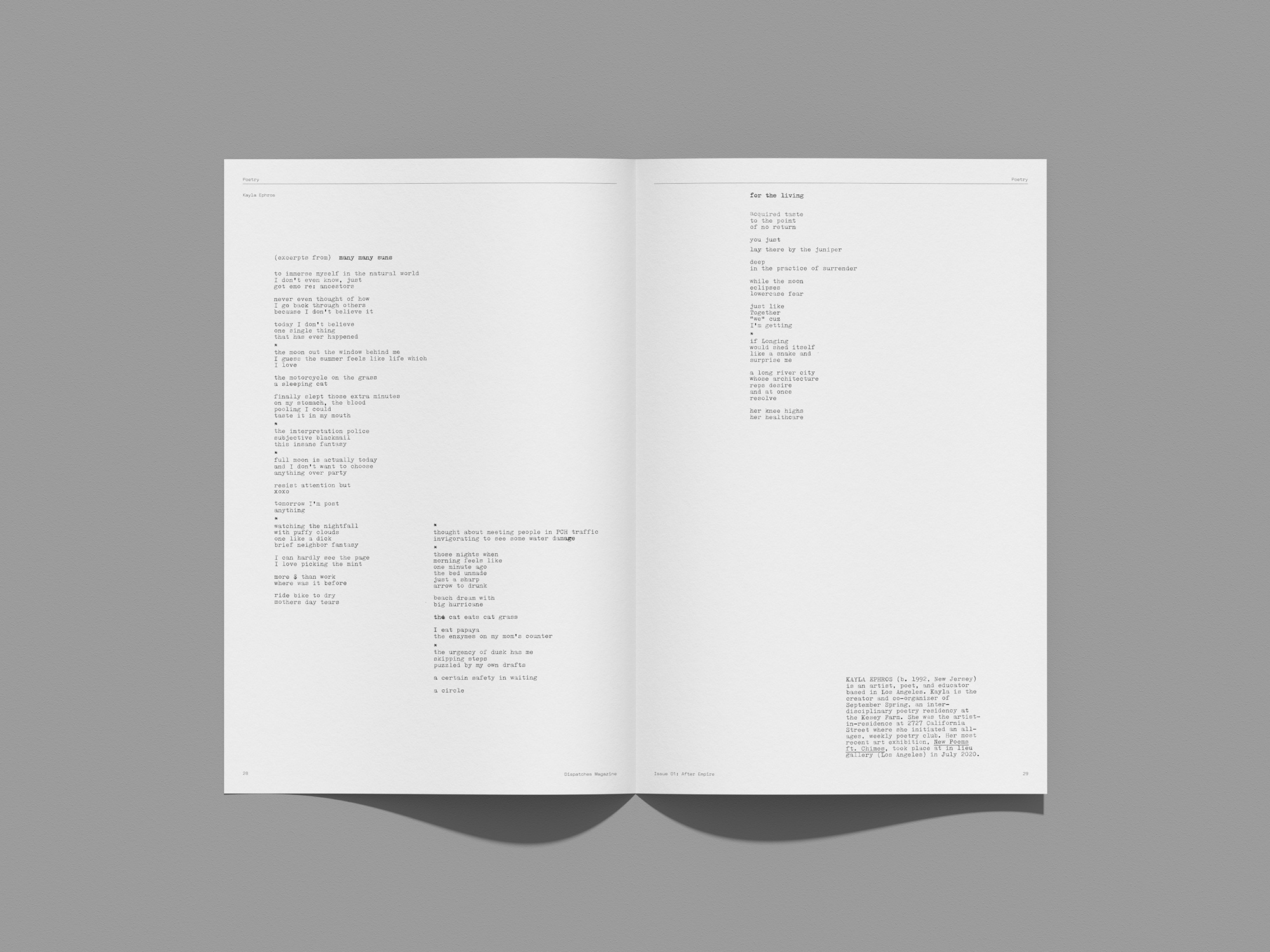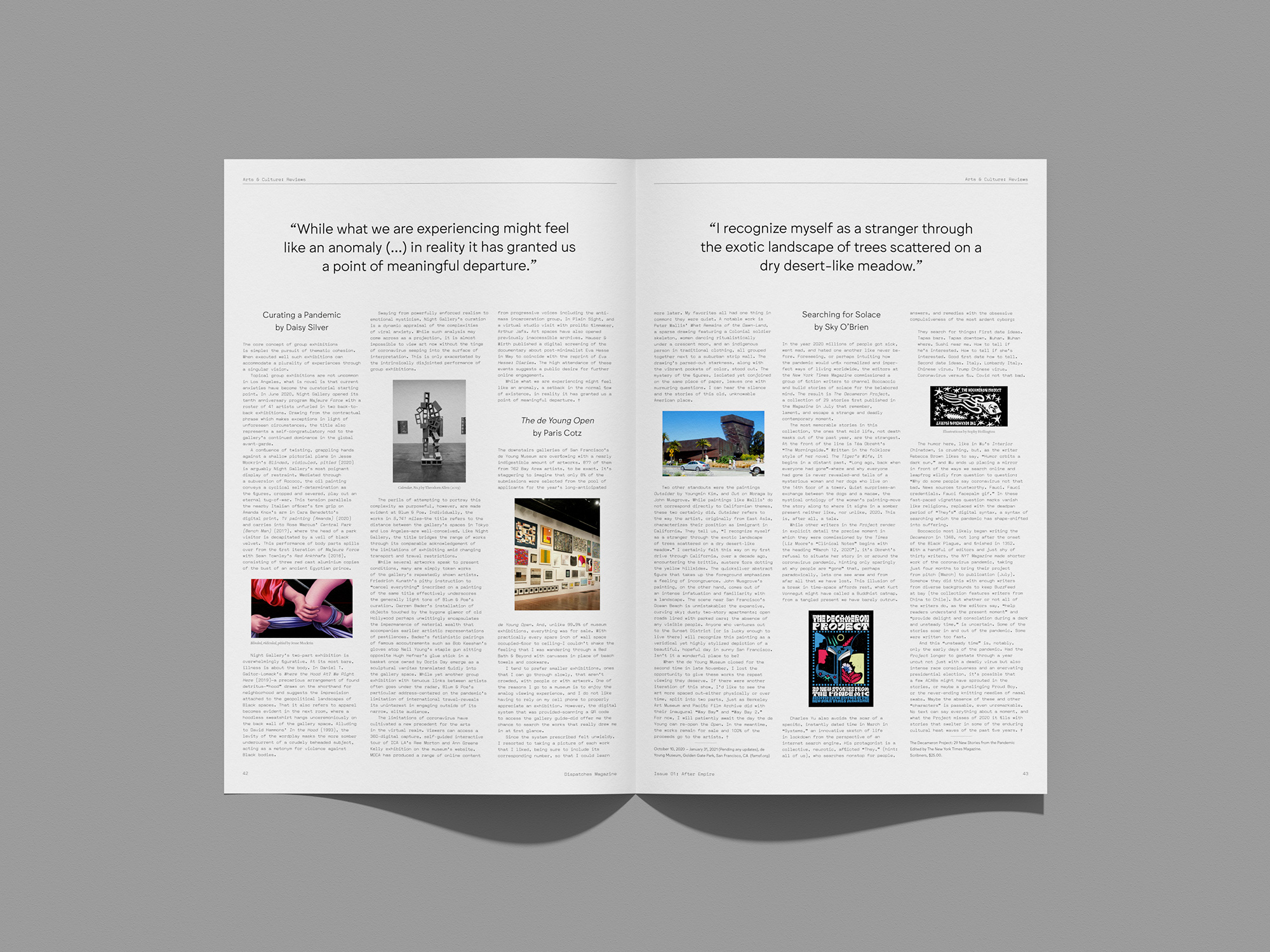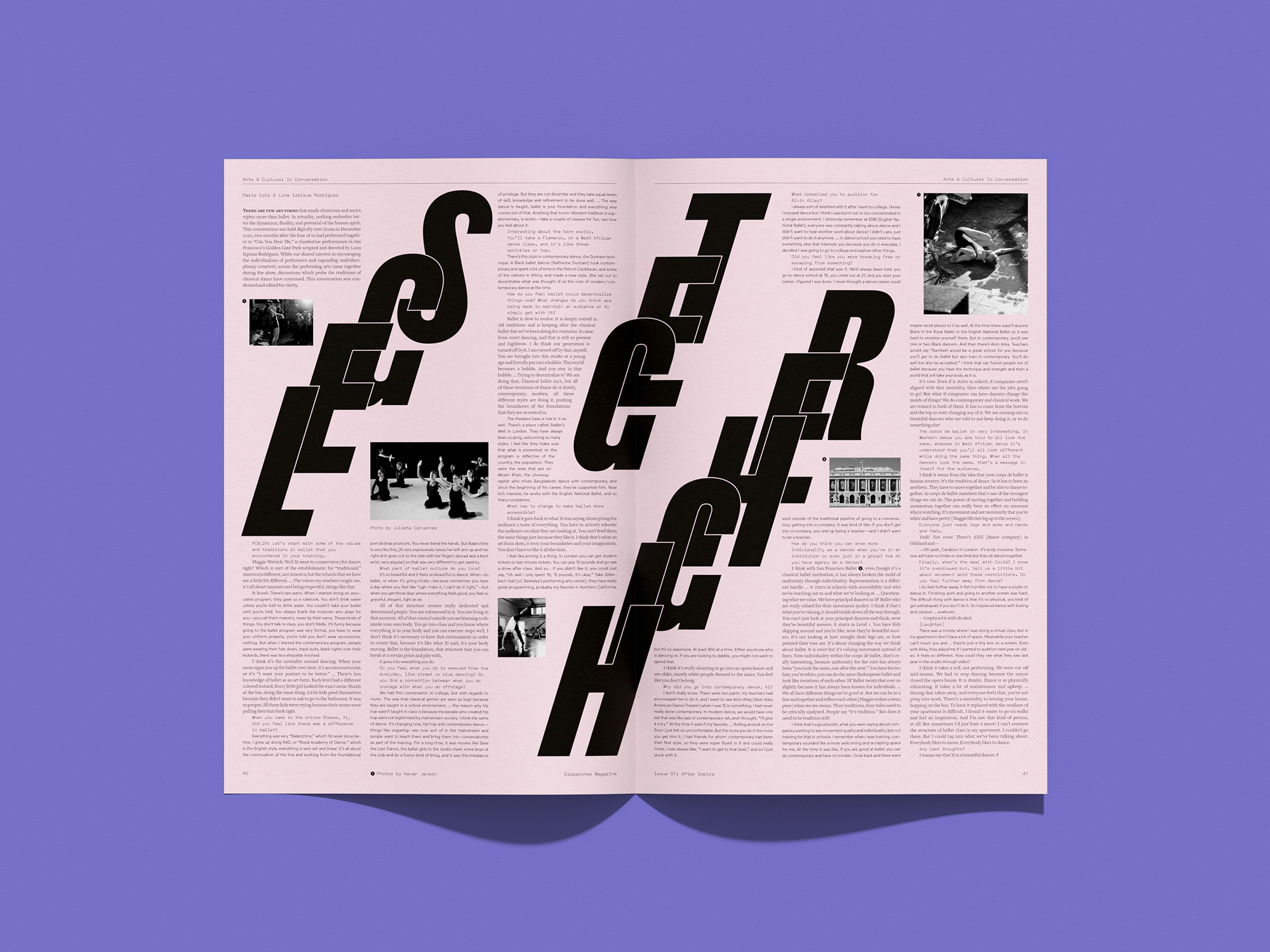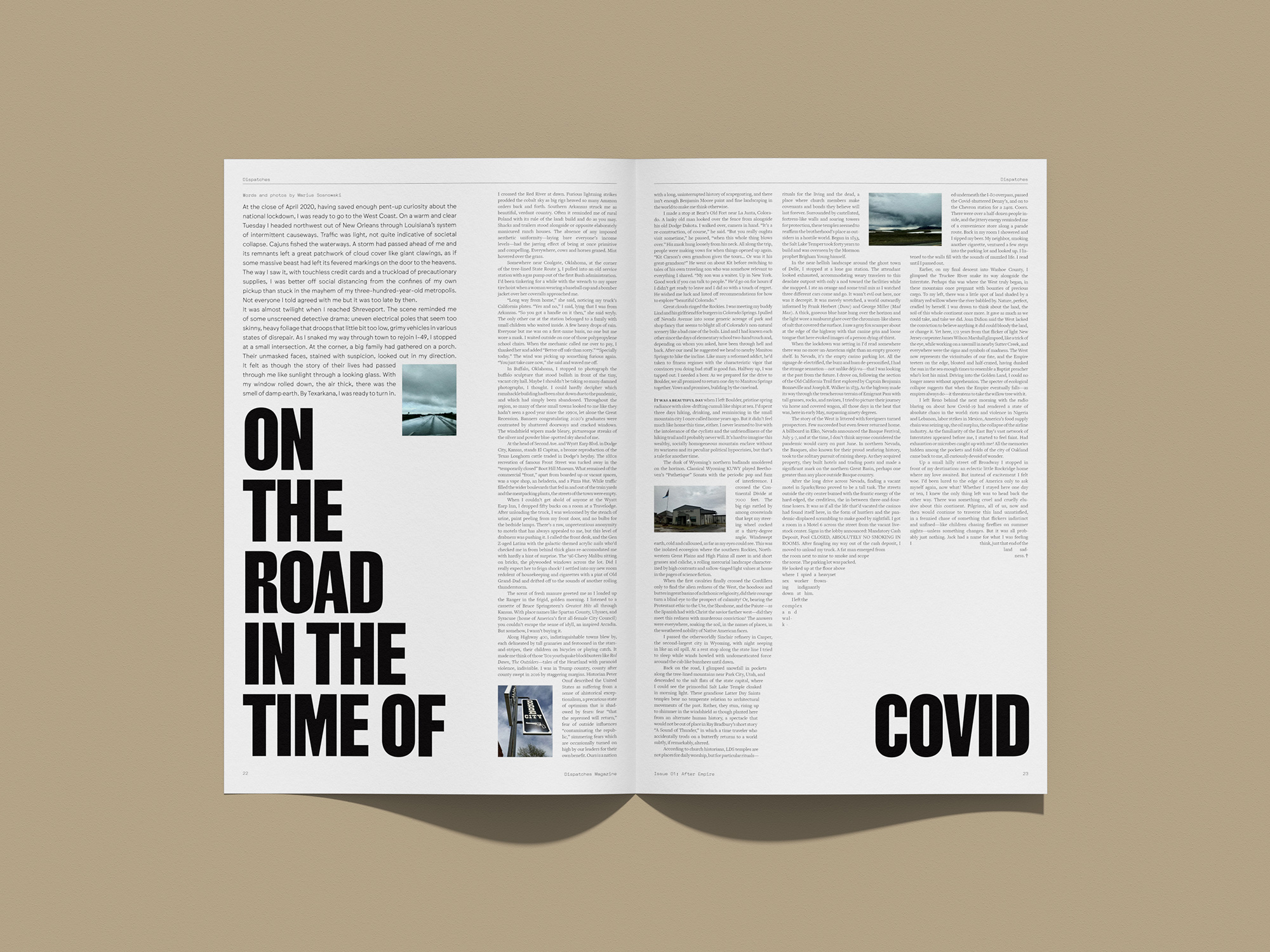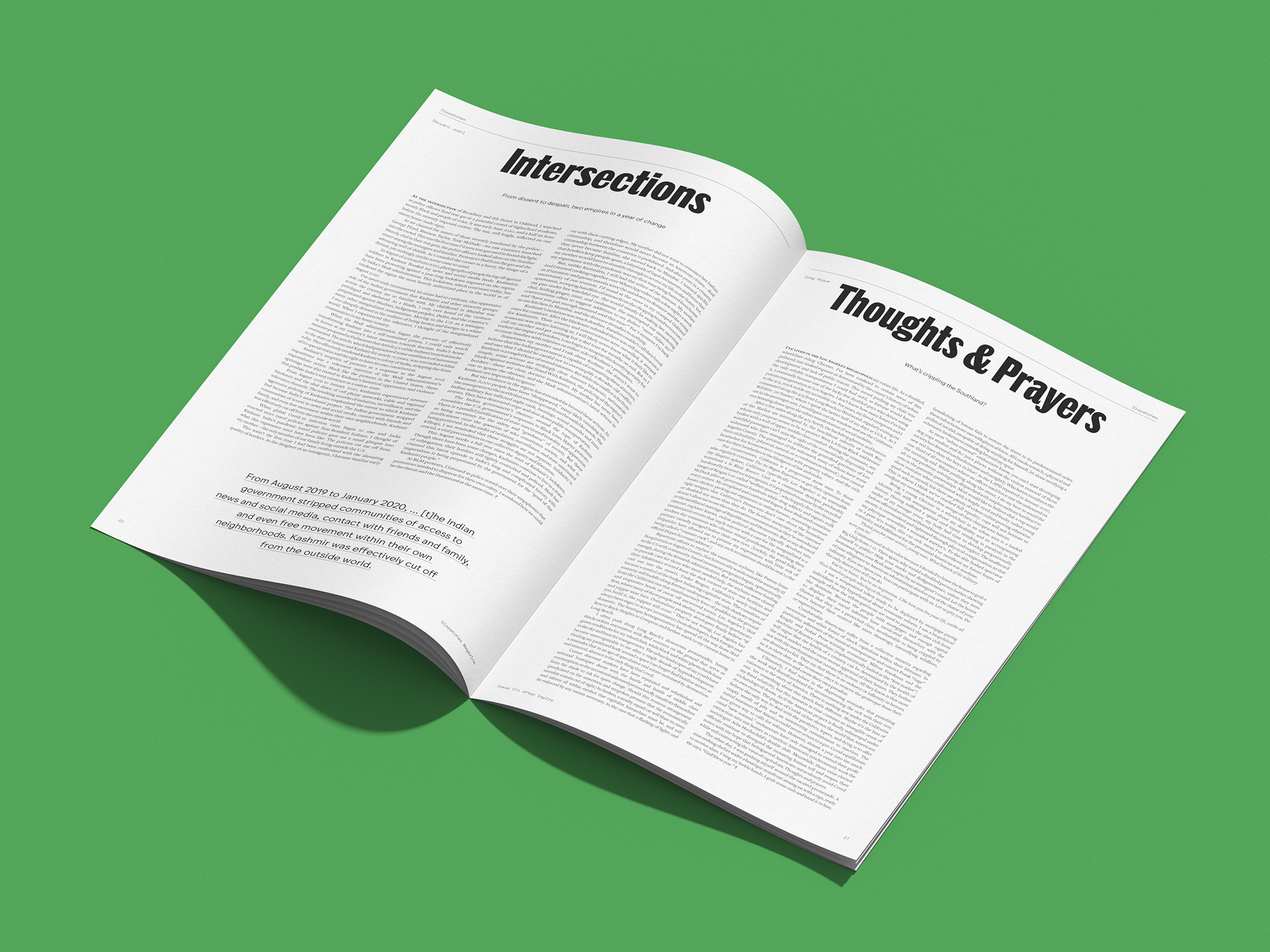 Dispatches takes advantage of its lack of advertising — the back cover features a word-finder that promotes the topics and themes of the following issue.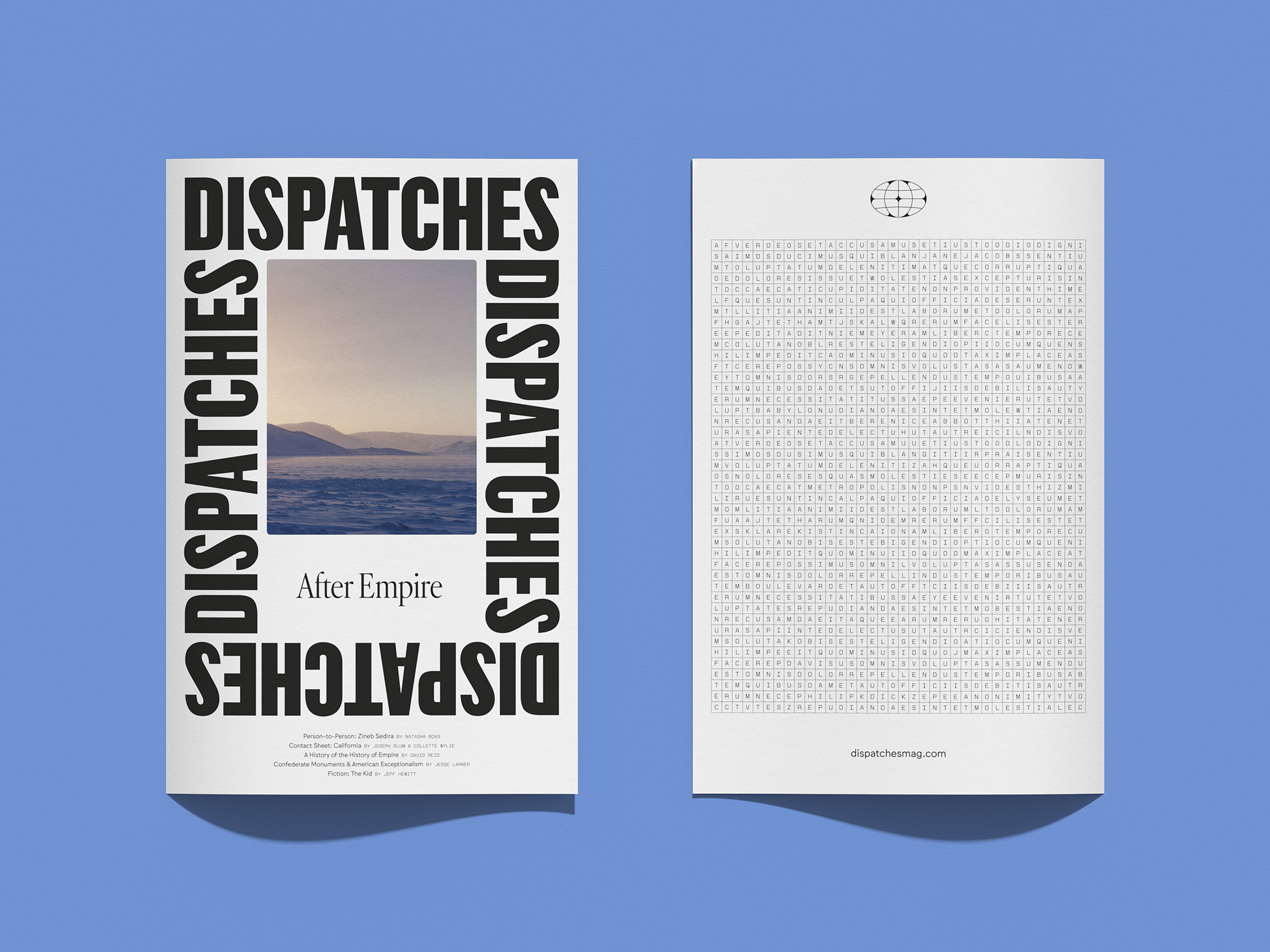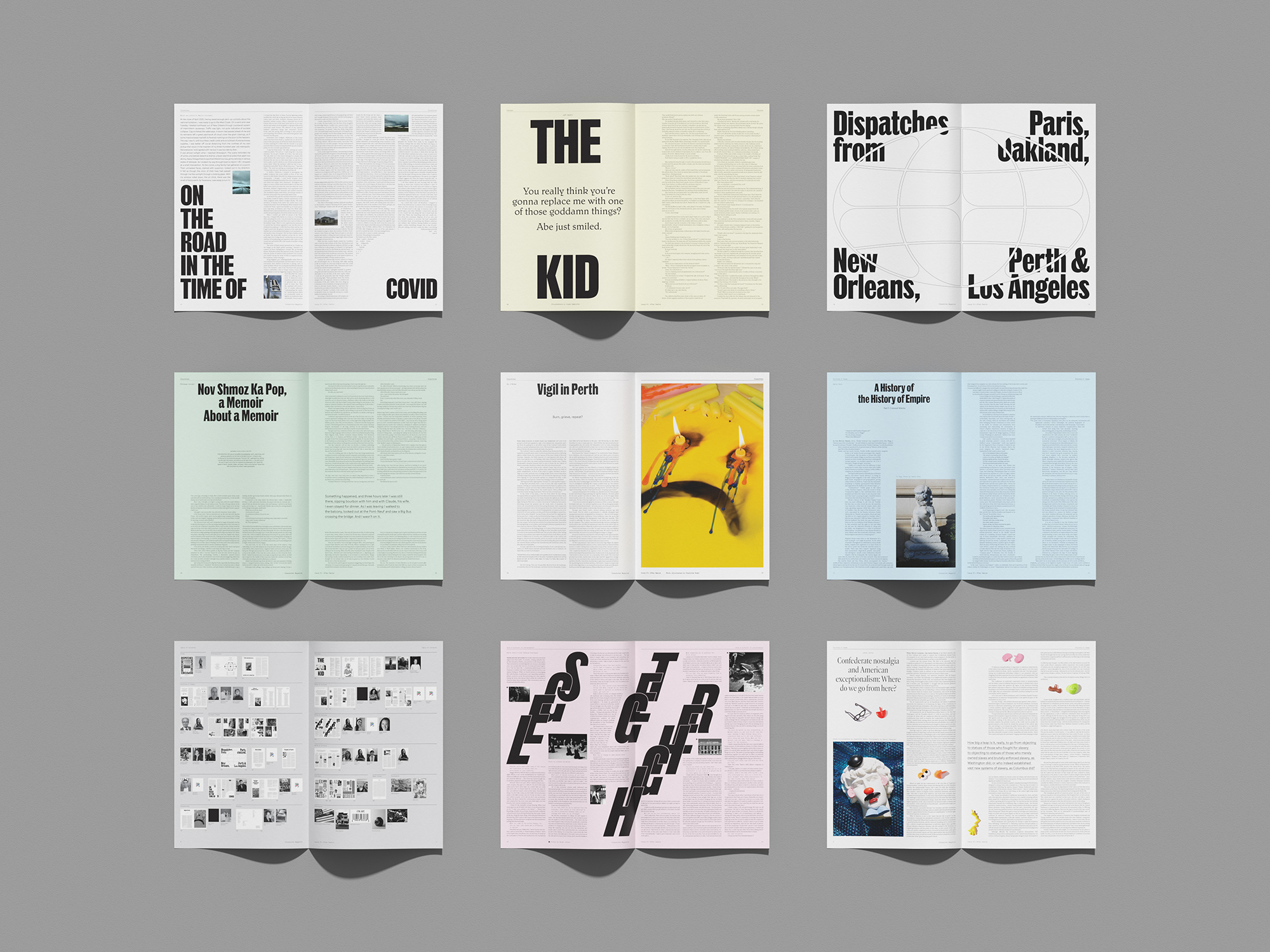 Each issue of Dispatches includes one of seven postcards, chosen at random. Postcards were commissioned from (or submitted by) artists Charlotte Ratel, Samuel Pasquier, Angie Samblotte, Tyler Yin, Veronica Jacome, Michaela Guerrera, and Bella Sosis.